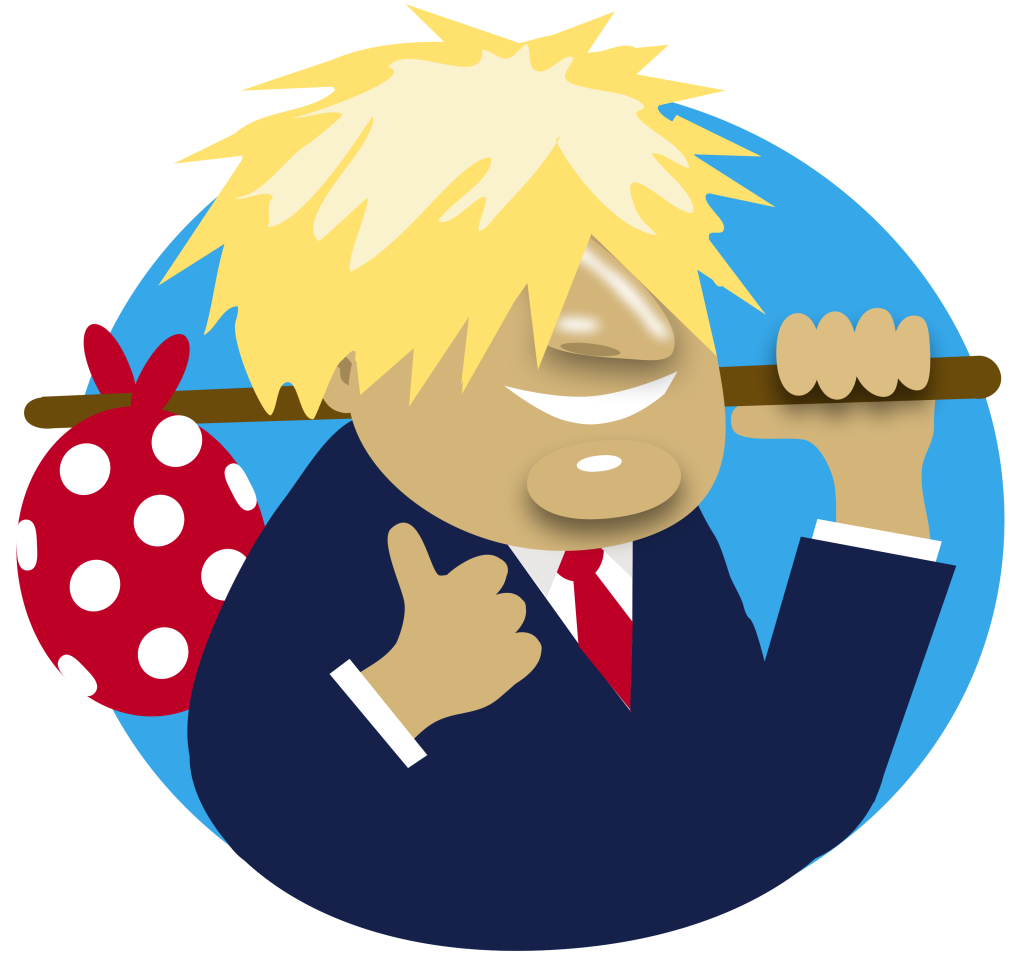 Boris the Panto is a fresh, whimsical, topical tale which tells the story of how Boris Johnson, like Dick Whittington before him, rose to become Mayor of London. Craftily adapted from Luff's own panto The Adventures of Dick Whittington this modern re-telling of the familiar favourite follows a very traditional panto format with an unlikely cast of villains, pirates, fairies, cats and rats crowbarred into Boris's story.
All the usual panto ingredients are there – slapstick, sword fights, pacy sketch routines, audience participation and a great big loveable cat called Cameron who somehow manages to become Prime Minister.  And the kids will love Doris Morris's messy cake-making scene.
Boris the Panto will take adults and kids alike on a highly original, politics-free journey featuring the blundering and bizarre adventures of the world's second most unlikely politician.
Legals:
This pantomime is not intended to be a true chronicle of the life of Boris Johnson. Many of the timelines have been altered to more closely parallel the Dick Whittington story, character names have been changed, and many fictional characters have been added in order to follow a traditional pantomime format. 
Note: Downloading a perusal script does not convey any rights to perform that script, in whole or in part. In order to perform this script you must first obtain a performing licence. Note: This PDF is copy and print protected.
SYNOPSIS OF SCENES
ACT 1
Scene 1 – A Town Square, London
Scene 2 – On tabs.
Scene 3 – A Town Square, London
Scene 4 – A Dark Alleyway
Scene 5 – Doris Morris's kitchen.
Scene 6 – A Dark Alleyway
ACT 2
Scene 1 – A Town Square, London
Scene 2 – Highgate Hill
Scene 3 – A Town Square, London
Scene 4 – On tabs.
Scene 5 – Downing Street
Scene 6 – On tabs.
Scene 7 – Conservative Party HQ
Walk Down & Grand Finale.
CAST OF CHARACTERS
Boris Johnson – Principal Boy, the hero of our story
Cameron – Boris's mouthy cat
Marina – Boris's childhood sweetheart
Doris Morris – Panto Dame. Baron Brookside's cook.
King Rat – The Mayor of London
Jack – Doris's lazy assistant.
Fairy Bluebell – A kindly spirit.
Baron Brookside – Chairman of the Conservative Party
Lady Arsenic – A villainous aristocrat
Sir Lynton-Minton – Boris's Campaign Manager
Fudge – Sir Lynton-Minton's Press Assistant
Beardy Pete – A hairy old pirate.
John Major – Prime Minister of Great Britain.
Plus, a cheery chorus of Londoners, cats and rats.