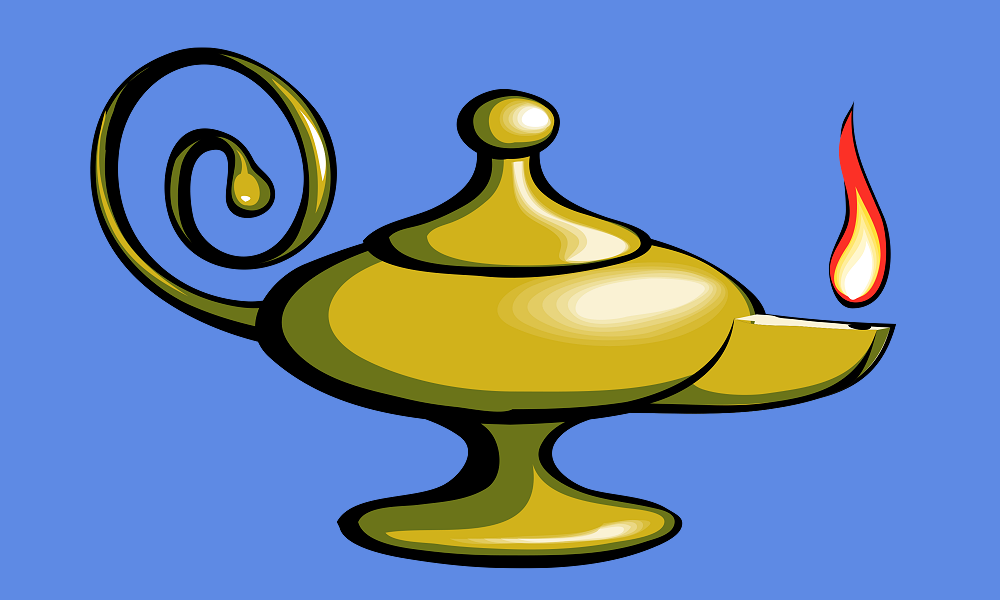 Aladdin & the Pirates is a highly original panto script for a traditional family show. Kids love pirates and thisversion puts an adventurous and fresh spin on the Aladdin story. It will delight both the swashbuckling little ones and their parents.
There are plenty of topical references to pop stars, celebrities and TV shows in Aladdin & the Pirates and the script is packed with both physical, slapstick humour and snappy wordplay. Plus, there is an hilarious dry cleaning routine, and a showstopping messy cocktail mixing routine which has proved popular with panto dames all over the UK. 
All your favourite panto moments are there, from ghosts "Behind You!!!" to booing the baddies and cheering the Principal Boy, and the little ones will love Monty the penguin.
Note: Downloading a perusal script does not convey any rights to perform that script, in whole or in part. In order to perform this script you must first obtain a performing licence. Note: This PDF is copy and print protected.
SYNOPSIS OF SCENES
ACT 1
Evil Prologue – Capt. Abanazer's Ship
Scene 1 – The Market Place
Scene 2 – The Palace Garden
Scene 3 – Twankey's Dry Cleaner's
Scene 4 – The Palace Dungeon
Scene 5 – A Cave on Pirate Island
ACT 2
Scene 1 – Aladdin's Palace
Scene 2 – The Market Place
Scene 3 – Pirate Island
Scene4 – A Scary Tomb
Scene 5 – The Market Place
Scene 6 – Aladdin's Palace
Walk Down & Grand Finale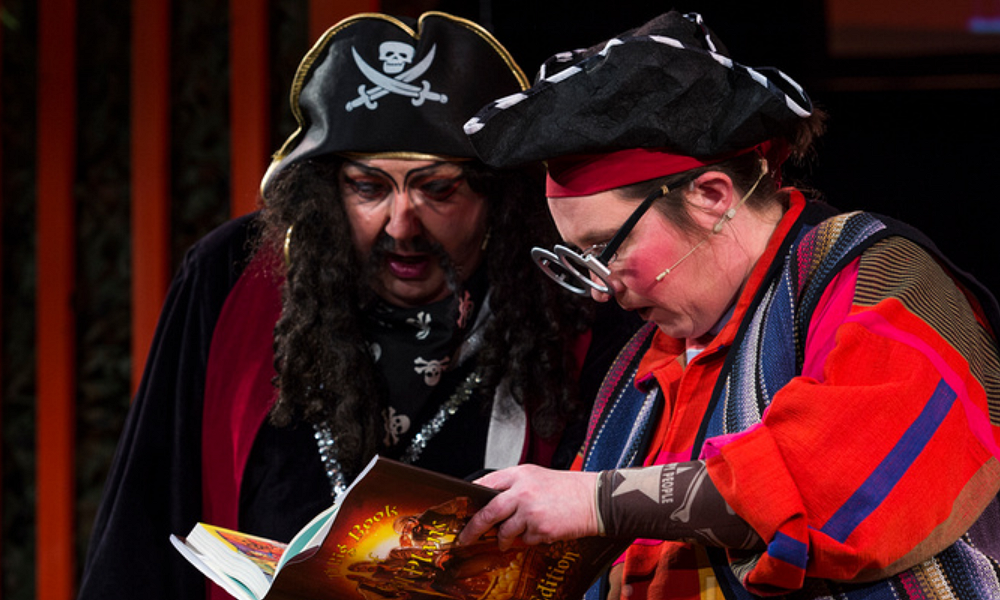 Previous productions: North Ormesby, Middlesbrough; Banbury, Oxfordshire; Castle Douglas, Scotland; Knaresborough, Harrogate; Farsley, Leeds; Egerton, Kent; Chipperfield, Hertfordshire; Vancouver, Canada.
CAST OF CHARACTERS
Aladdin – Principal Boy
Widow Twankey – Aladdin's Mother
Wishee Washee – Twankey's Assistant
Captain Abanazer – Evil Pirate
Boney Malone – Abanazer's Side Kick
Princess Eugenie – Principal Girl
Emperor of Peking – Eugenie's Father
Beth – Eugenie's Best Friend
Inspector Plunk – Chief Police Inspector
PC Plonk – Constable, Peking Police
Monty – Wishee's Pet Penguin
The Gene Genie – A Powerful Spirit
Genie of the Ring – A More Powerful Spirit
Dancers and chorus play the parts of townspeople, courtiers, ghosts and pirates.